Google Earth Overview - Panoramica su Google Earth
Per favore tenete conto che il programma si evolve costantemente, e questa pagina è stata fatta quando ancora il progamma non era avanzato come è oggi.
Please keep in mind that the program is constantly upgraded, and this page was made when GE was not as develpoed as is Today
Per maggiori informazioni si faccia riferimento al sito earth.google.com
To have better infos please refer to earth.google.com
Through the kmz files GE let you share a very large amount of geographical datas on the virtual planet that is shown to you.
Attraverso i files kmz GE permette di condividere un gran numero di dati geografici sul pianeta virtuale che vi viene mostrato.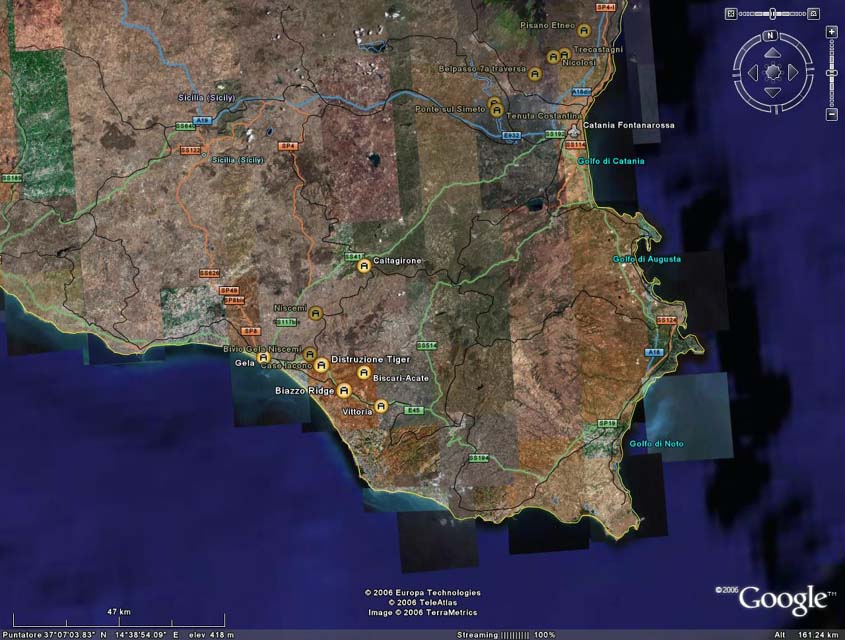 All the little yellow As on the map screen are points defined from a .kmz file that you can share with others in this way:
try clicking here

(after you installed Google Earth from earth.google.com ).
This Link zooms on a spot on the map. If you don't have Google Earth installed you can see down here some Zooms.
Tutte le piccole A gialle sulla mappa sono punti definiti da un file .kmz che si possono condividere con gli altri così:
provate a cliccare qui

(dopo aver installato Google Earth da earth.google.com ).
Questo link zooma su un punto sulla mappa. Se non avete installato Google Earth si possono vedere qui sotto alcune zoomate.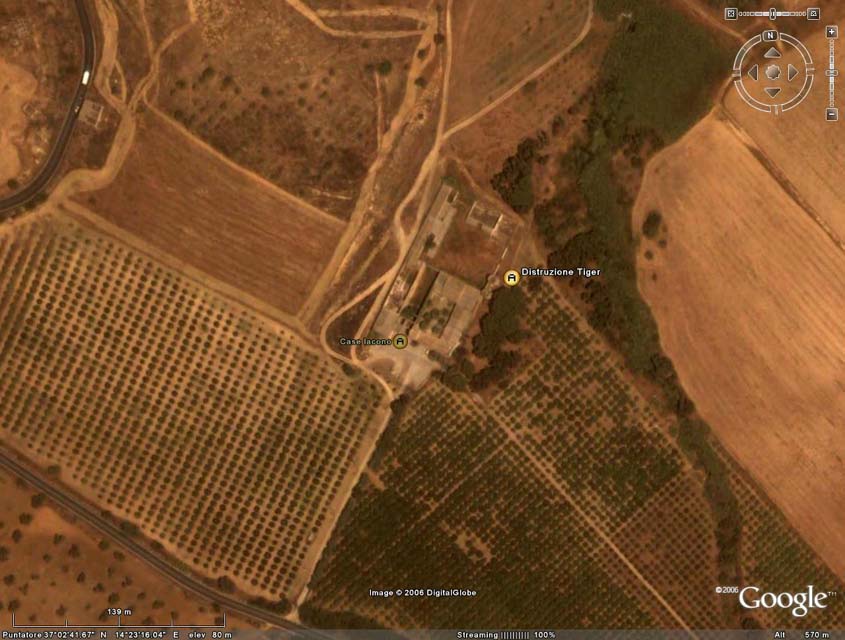 Other Pics. Note that they can be taken from an oblique perspective
Altre immagini. Notare che si possono prendere da una prospettiva inclinata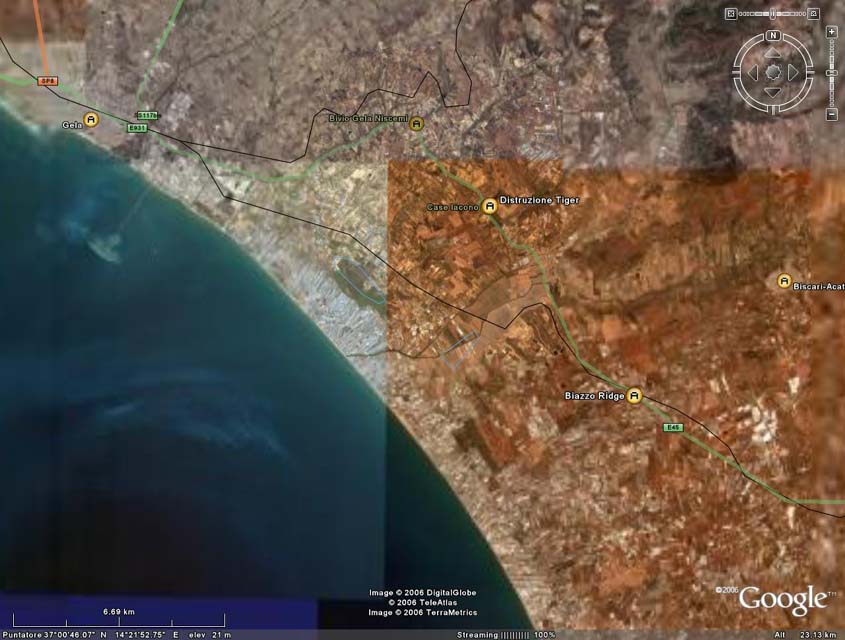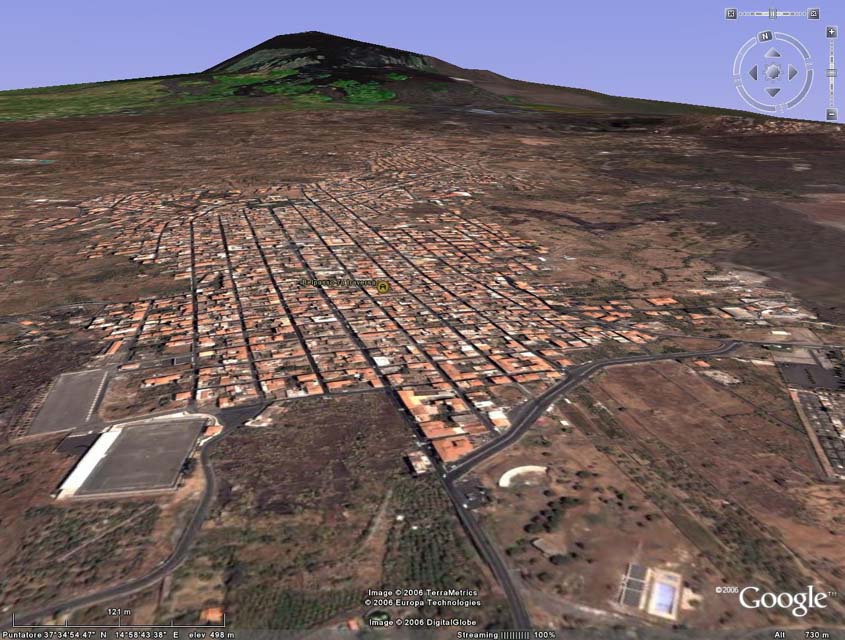 And also the icons can be replaced with files from your hard disk
Altra cosa: le icone si possono sostituire con files dal prorpio pc.